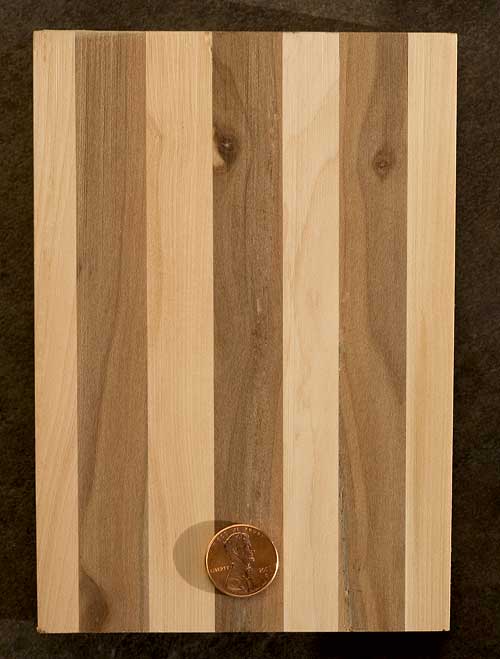 Quince and apple laminate that was cut into coasters. The quince is the lighter colored wood.
This wood has been milled from a tree that was at least 50 years old when cut. Quince grows extremely slowly in New Mexico, consequently its wood is very strong and durable and is extremely resistant to cracking, twisting or checking, making excellent tool and kitchen handles. This wood has been air-dried and seasoned in an arid climate for over one year. Quince wood blanks (1" x 1" x 6") Custom-milled quince wood knife and gun scales, pepper-mill and larger turning blanks are available by
email
request.
Click here
to view more varities of fruitwood I mill.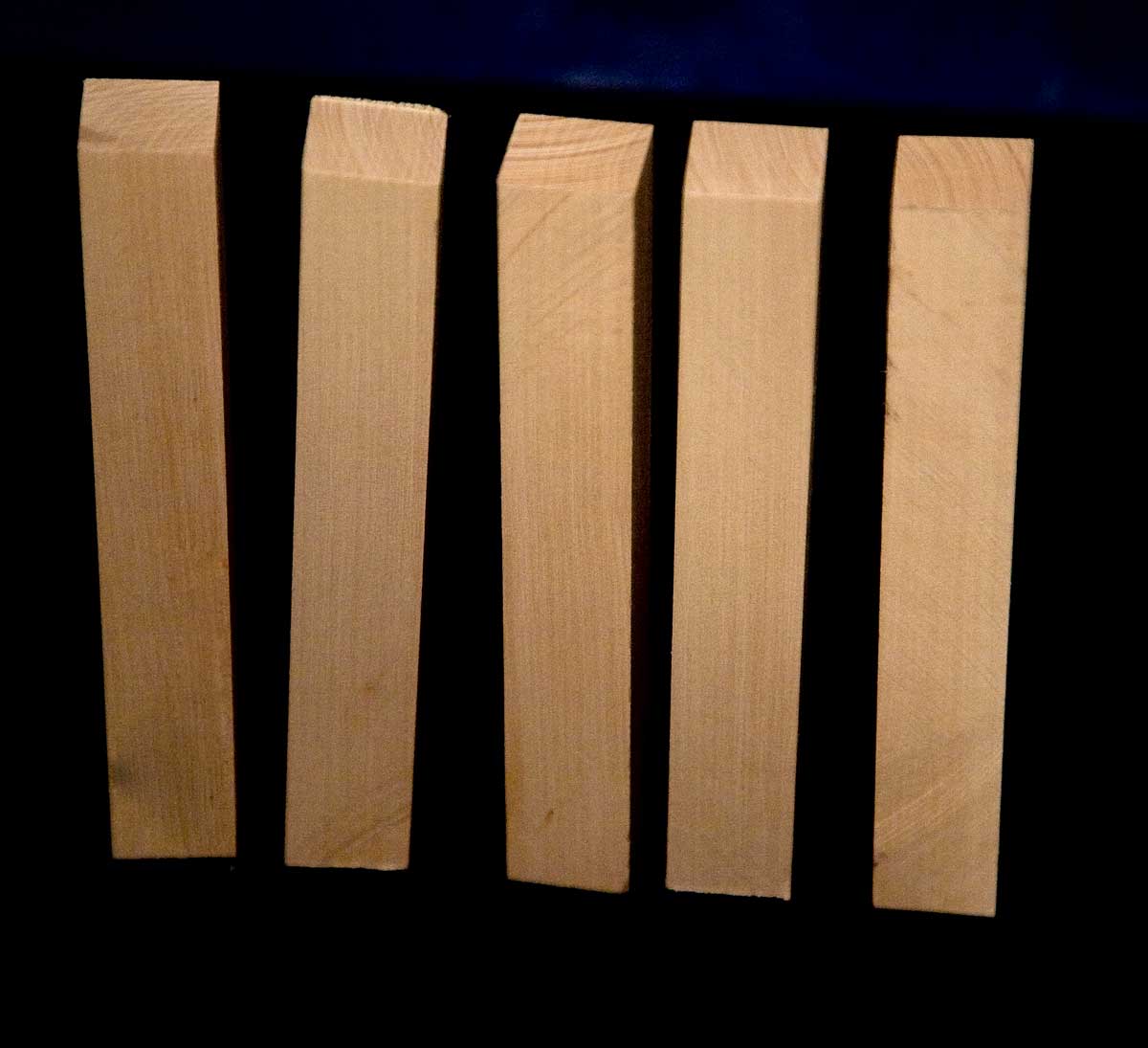 Quince pen blanks (1" x 1" x 6")